Private Equity
IJG Capital is our specialized private equity and renewable energy infrastructure investment manager
Providing equity and quasi-equity funding, extensive expertise and strategic know-how to realise consistent and risk reflective returns for investors.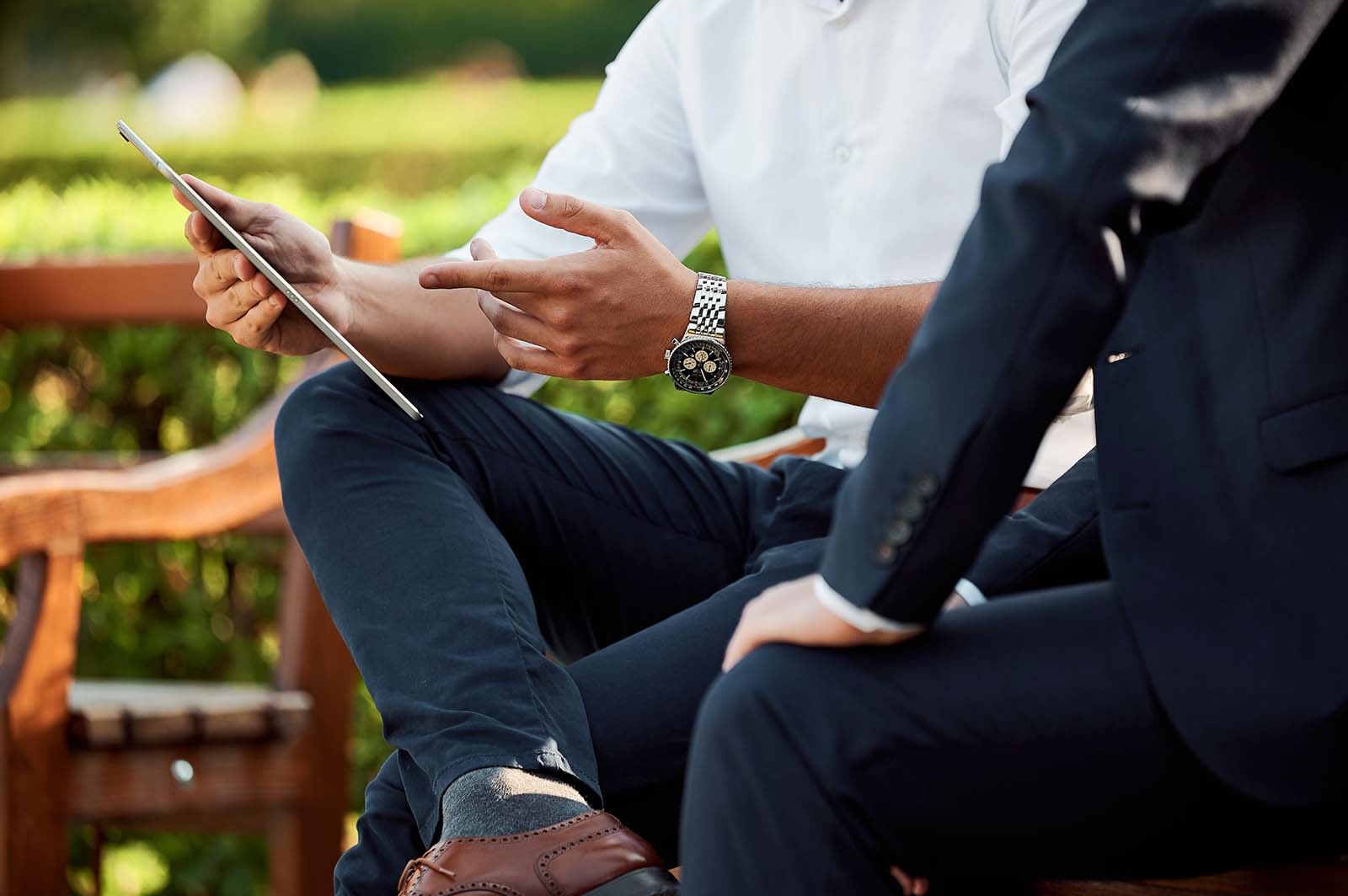 Active Management
Our hands-on board involvement permits us to leverage our networks, apply cutting-edge business knowledge and exploit cross-sectional industry experience to co-drive strategy innovation within our portfolio companies.

Advanced Analytics
Comprehensive sensitivity modelling allows us to pinpoint critical success factors, identify key risks and focus on real-life assumption testing to map out potential investees' financial and strategy needs.

Tailored Equity Investments
Investments into our portfolio companies are geared to optimize their funding structure, enhance their expansion strategy and meet client needs, including via majority or minority equity positions, mezzanine debt and vendor facilities.
Are you in need of any of the above?
Get in touch with us to book a meeting.
Our Investment Platforms
IJG Capital is the fund manager and service provider to the following investment funds and investment holding companies:
Namibia Infrastructure Finance Limited (NIFCO) is a private equity investment company targeting renewable energy infrastructure projects in Namibia, jointly originated and managed by IJG Capital (Pty) Ltd and Old Mutual Investment Group (Namibia) (Pty) Ltd. NIFCO demonstrates Old Mutual's and IJG's commitment to responsible investment in Namibia's infrastructure and further development for future generations.
Desert Stone Fund Portfolio
The Desert Stone Fund's investment contributed

significantly towards accelerating MobiPay's expansion,

positioning the company as Namibia's dominant mobile

payment facilitator and platform provider.

The Desert Stone Fund's involvement assisted NEC Power &

Pumps in deepening its focus on and expertise in renewable

energy engineering solutions.
IJG Frontier Investment Fund Portfolio
The IJG Frontier Investment Fund acquired a substantial

stake in one of Namibia's leading paint manufacturing and

distributing businesses, with a view to unlocking operational

efficiencies and increasing the business's product footprint

across the country.

The IJG Frontier Investment Fund's investment in Omburu,

Namibia's first large-scale grid-tied photovoltaic plant paved

the way for IJG's specialization in financing Namibia's

renewable energy transition.
NIFCO Portfolio
| | |
| --- | --- |
| | NIFCO's equity financing was critical in securing financial close and allowing SunEQ to successfully construct Namibia's largest C&I solar PV plant to generate and sell up to 14 GWh in renewable energy to Ohorongo Cement. |
| | NCF Energy, which lies in the northern region of Namibia (Okatope), became a part of NIFCO's portfolio in 2021. NIFCO's equity funding was pivotal in the development and construction of NCF's 5.73 MWp Solar PV plant, with a PPA from Nampower. |
| | Tandii Investments, a 5.74 MWp Solar PV plant, was successfully developed and constructed in Okatope. This was made possible with NIFCO's equity financing. The entity successfully secured a PPA from Nampower and is an integral part of NIFCO's portfolio. |
Private Equity Specialists
Fares Amunkete
Fares CA(NAM) has a 4-year track record in business process solutions with Deloitte and joined IJG as its first Value-Add Analyst in October 2019. He 

works 

closely with all portfolio companies with a specific focus on assisting the respective management teams in implementing value-enhancing strategies. Fares has extensive experience in financial and business process analysis & solutions

, valuations and risk modelling

.
Jakob de Klerk
Jakob CA(NAM) (MBA) is the 

Managing

 

Director

 of IJG Capital, having previously served as 

Portfolio Manager and before that as 

Group Financial Manager of the IJG Group. He draws on his extensive experience in financial management paired with his advanced knowledge of current best-practice private equity thinking, acquired as part of his MBA at the Gordon Institute of Business Science, to support portfolio companies in strategy implementation.
Mirko Maier
| | |
| --- | --- |
| | Mirko joined IJG in 2016 and has been working as an Analyst across all deal phases, including deal origination, structuring, negotiation and implementation, with a specific focus on renewable energy projects. Mirko's experience in the Namibian energy sector is complemented by his expertise in financial modelling, valuations, risk & sensitivity analyses. |
Letta Nell
Letta joined IJG in August 2022, as a Business Analyst, assisting with quantitative and qualitative analyses of potential alternative and unlisted investments, deal origination and deal making, project development, due diligence tasks, investment transaction implementations and other related responsibilities.

Letta is a Certified Financial Modelling and Valuation Analyst (CFI), with an Honor's degree in Finance Engineering and an International Post Graduate Diploma in Financial Management. She brings with her a passion for Financial Analysis, Venture Capital, Corporate Strategy, and Valuation. Letta has exposure to and experience in various industries including Mining, Renewable Energy (Solar Focused), Real Estate, Private Equity, Mergers and Acquisition and IT.
Lucas Martin
Lucas joined the IJG Capital team in August 2022 as a Business Analyst, having previously interned with the team in 2021. Having spent some time in-between working as a fixed income analyst at a listed asset manager, he applies experience from both the listed and private investments spaces towards financial modeling, business analysis, and portfolio management.

Lucas completed a BCom degree in Economics and Finance, and a BCom Honours degree in Economics at the University of Cape Town, and is passionate about unlisted investments and portfolio management.
We're Waiting To Help You
Get in touch with us today and let's transform your finances.